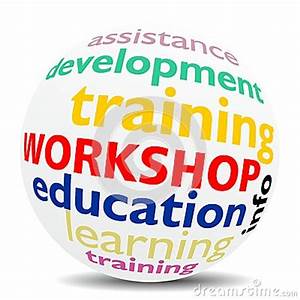 Our Story
Serving Children and Reaching Families, LLC (SCARF) is a comprehensive mental health, substance abuse and parenting provider. We offer outpatient services in Osceola, Orange, Seminole, and Polk
Organization Purpose/Mission
Serving Children and Reaching Families, LLC (SCARF) is a comprehensive mental health, substance abuse and parenting provider.  We offer outpatient services in Osceola, Orange, Seminole, and Polk Counties. Our target population consists of children, adolescents, and adults, who may be part of the Department of Children and Family Agency; adolescents who are in the Department of Juvenile Justice System and children who are at -risk of being removed from their parents. The mission of Serving Children and Reaching Families is to give at-risk children and families the opportunity to reach their full potential by breaking down barriers, increasing community support and maximizing personal growth.
SCARF has been operational since January 3, 2013.  SCARF Mental Health Targeted Case Management course material and training outline have been approved by the Agency for Health care Administration on June 10, 2014. The organization has conducted training ever since.   
Organization Delivery
The training events at SCARF are delivered face-to-face (pre CIVID-19), live online, and independent study. The virtual trainings are interactive, with a live instructor. These training are held in real-time, are instructor led and include indexed, searchable class recording. Our independent study training, where learners have the ability to start, stop, and rewind the lessons. If learners wish to read the material, written material and/or the PowerPoint is also available with independent study courses. All trainings require a registration and evaluations at the end of the training. With independent courses, there is a mandatory testing of the course material at the end. At the end of the training, learners receive a certificate of completion-for those independent courses, the certificate of completion comes after learners have passed the exam.      
Patrina M. Lawrence, MSW, LCSW
Since co-founding Serving Children and Reaching Families in 2013, Patrina M. Lawrence has served as Clinical Director and CEO providing leadership for quality mental health services to children and families.  
For over two decades, this licensed clinical social worker has made significant contributions to the field of children services in the District of Columbia, Maryland and Florida.   Ms. Patrina Lawrence received her master of social work degree from Howard University, where she was one of two top students to spearhead the university's federal grant on effective treatment models for batterers of domestic violence. 
Among her many acclamations, she is most proud of her recognition for successfully reunifying the most children to their birth families, while working at a therapeutic foster care agency.   Her life's moto is, "where much is given, much is required."
What Our Students Have to Say
Excellent, This was what I needed. Thank you.
Everything was great!!! Excellent